Damian Sylvia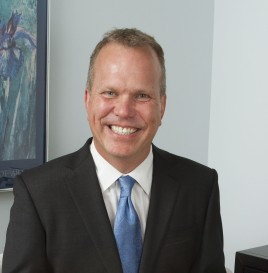 Damian Sylvia, President of Retirement Income Solutions, is seasoned in retirement planning, Social Security strategizing, and principal protection.
For over 30 years, Damian has provided individuals with sound financial advice tailored to their needs and goals in life and ultimately—in retirement. He helps individuals and families build a worry-free retirement; this means they have security, consistency, and freedom in their retirement years.
As an independent advisory firm, Retirement Income Solutions has the flexibility to customize retirement plans that are designed specifically clients' wants and needs. A cookie-cutter approach is not part of our philosophy. 
"My personal goal is to eliminate our clients' worries that are associated with investment risk, market and economic uncertainty, and the very real possibility of outliving their retirement nest egg."
Michael Standley

Mike is nationally recognized by the American Association for Long-term Care Insurance. He is a Solutions Specialist certified in Long-term Care. His mission is to educate and protect families from the—potentially devastating—consequences associated with extended care.
He uses a straightforward approach to identify the pertinent issues facing families and—without pressure or obligation—creates affordable needs-based solutions to help preserve their hard-earned assets and independence.
Gail Matarazzo

Gail Matarazzo has been part of the management team at Retirement Income Solutions team since 2008, serving as the Financial & Administration Director. With more than 20 years of experience in office management and customer service, Gail oversees all aspects of day-to-day operations including underwriting, policyholder relations, and communications with financial institutions. Gail is licensed for life and health insurance products. 
Chris Kudryk

Chris began his career in the insurance field as an insurance broker in 2004 specializing in small business health insurance and small group employee benefits. While developing close relationships with his clients and to further assist his clients with additional lines of insurance, Chris obtained his Property and Casualty license in 2007. A few years later, in 2009, Chris received his Medicare license and certification—enabling his clients to seamlessly transition from group or individual health policies to a medicare supplement, medicare advantage plan, and/or medicare prescription plan.
Gene DeFrietas

After a successful 24-year career with Fotek Insurance Solutions as Vice President of Life & Disability Sales, Gene has vast group health, business succession, and personal life insurance expertise. Moreover, in his role of Senior Director as an Independent Associate with LegalShield, he provides additional value in the form of personal and business legal services, and identity theft protection.  
When not at the office, Gene serves as a member of the NJ State Chamber of Commerce. There, he interacts with many diverse business and industry leaders and stays abreast of key legislative activity.